About Cleveland Cable Trading FZCO
Cleveland Cable Trading FZCO is a subsidiary of the UK based Cleveland Cable Company. Cleveland Cable Company Limited was established in 1978 and we have grown into undoubtedly the foremost distributor of Electrical Cables in the UK and possibly Europe.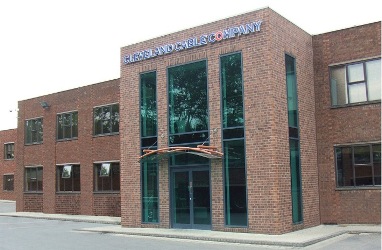 We have a vast stock of an extensive range of cables, accessories and assemblies servicing customers worldwide to satisfy all electrical cabling requirements. Visit our Parent company website at www.clevelandcable.com
The newly established Dubai branch opened in September 2016, with its state of the art distribution and warehouse facility of 10,000 square meters in the Jebel Ali Free Zone Dubai.


Our state of the art 10,000 square metre facility houses cutting machines, cable and pallet racking, forklift trucks and delivery vehicles.The growing stock range includes Power, earthing, fire rated, flexible, rubber and drinking water cables. This facility is serving the Middle East and Africa markets.
We are fortunate to have a very experienced and dedicated team of people who are able to assist and advise. Additionally our policy of continuing investment in the best available technology, warehousing, handling, measuring equipment and delivery vehicles enables us to guarantee all our customers an extremely high quality service.
Enquiries are welcome from customers worldwide. Our export service is efficient and reliable with the ability to ship by air or sea freight to any destination. Contact our sales team on +971 48806185 or alternatively email dubai@clevelandcable.com.